Here we are in Geyikbayiri, Turkey, 7-13 February 2013 for the first Turkish Highline Carnival in the country! Over ten nations are represented amongst the "artists" making this event happen and the turkish stand strong for being so unfamiliar to the sport.
A total of 15 lines from 10 to 100 meters were established,11 of which were stretched accross the top of the grey limestone and the orange and red tuffa walls of Geyikbayiri. The campgrounds, usually filled with climbers, were highjacked by over 60 highliners from beginners to pros whom blended in style amongst the climbers. Alexander Schulz set the standard in Turkey and walked 105 meters line, the longest highline walked in Turkey.
The idea of organising an event for highlining was very enthusiastically welcomed by the locals of this popular climbing winter destination and is giving European highliners a sunny highlight to their cold winters.
Raffael Thomele from slackline.at, event organiser, says that highliners are looking for new places to go during the winter. He has been climbing in the Geyikbayiri area for the past 3 years and thought it would be a nice place to make a highline festival. "It was really exciting to organise and watch the number of participants increase daily on the facebook page where the event was posted", says Raffael, "and to wonder how many people would actually make it! Everyone showed up super sicked for the event and I hope it was the first of many THC's to come!"
There was no daily program being that 11 lines were set up and all were easily reachable by foot making the maximum approach a 30min hike.
Every morning, while some were slacklining in the camp, others were sharing breakfast, some were preparing their gear to rig more lines and some were already on Turkish Highlife, the line above the JO.SI.TO campsite.
The week long festival was quicked off by a proper "get to know each other" party at Rido's camp and people were rocking the dancefloor until dawn. On the weekend, an affordable dinner in Rido's camp was offered, followed by a costumed and a theatrical fire show.
To support the event, AustriaAlpin made a major donation with a generous amount of their quality gear, Landcrusing was present with some lines and CRAFT supported with their technical wear.
The slackline.at club supported the event which gave the possibility to welcome Mohammad Reza Abaee, slackliner and highliner from Iran who is making a movie of the event.
The 1st highline festival in Turkey had a great turnout and left everyone eager for second round:THC 2014.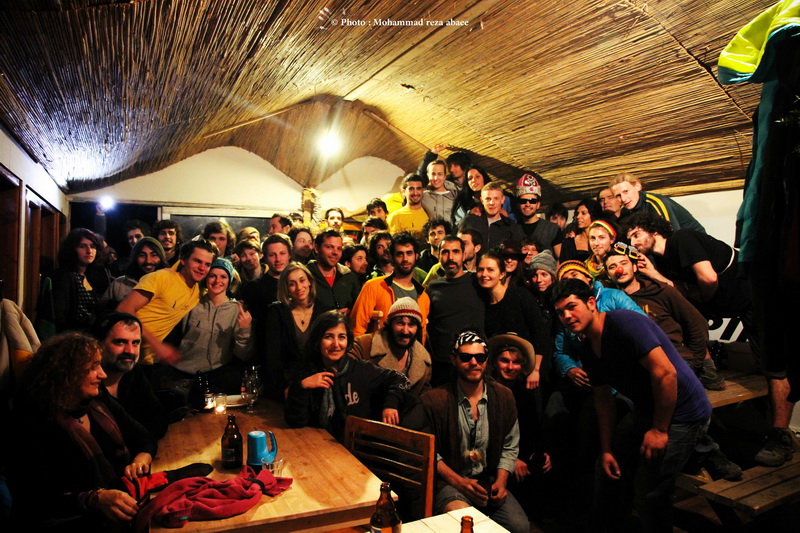 Article by Allison Derlot
Pictures by Mohammad Reza Abaee